New Year sunset at Reiff

Coast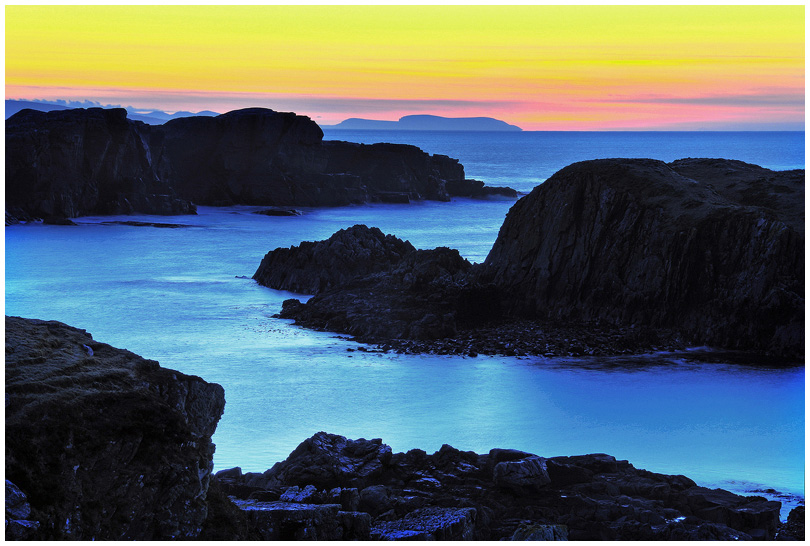 The light has almost disappeared at the close of a freezing New Year's Day, as the sunset colours of the south-western horizon surrender to the ice-cold shadows of the sea cliffs.
Date: 01 January 2009
Location : Reiff, Wester Ross
Nikon D300, Nikkor lens 70mm. 1.3 s f22 ISO100.
Image reference w20. © Angus Bruce, Ullapool.
AVAILABLE PRODUCTS
(more info and prices on Sales page):
A6 Photocard
Mounted print, hand titled and signed, within cellophane wrapper - sizes:
7"x5" (mounted 9"x7") Note: slight image crop
9"x6" (mounted A4)
Unmounted print supplied in wide-bore roll tube - sizes:
12"x8"
18"x12"
30"x20"
Canvas print 30"x20"
All images © Angus Bruce, Ullapool, Scotland and may not be reproduced in any form without permission