Dawn at Lochan an Ais, Knockan

Mountain p2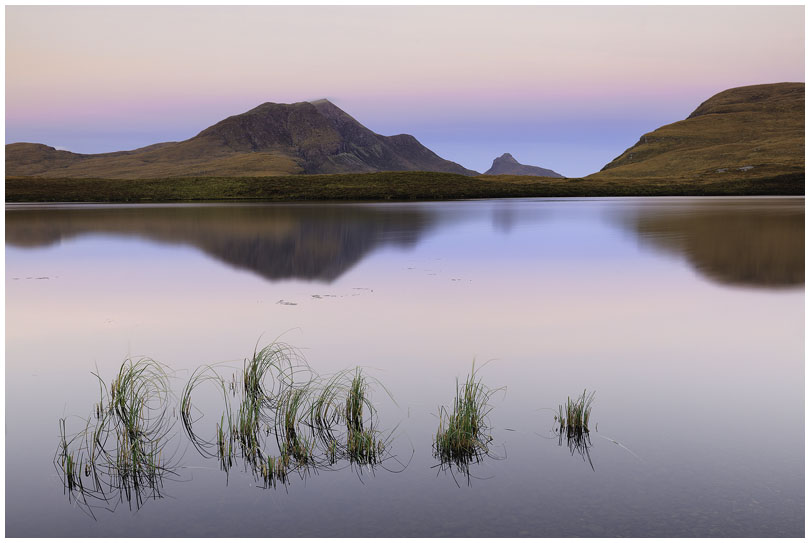 Gentle pre-dawn colours rise above Lochan an Ais at Knockan: the dark blue band is the shadow of the Earth on the atmosphere. Immediately above glows a pink band called the anti-twilight arch or "Belt of Venus". Always a beautiful colour combination.
Date: 11 October 2016
Canon 5DS, Canon 16-35mm @ 35mm, f11 25.0s, ISO100
Image reference m397 © Angus Bruce, Ullapool.
AVAILABLE PRODUCTS
(more info and prices on Sales page):
A6 Photocard
9"x6" (mounted A4) mounted print, hand titled and signed, within cellophane wrapper
Unmounted print supplied in wide-bore roll tube - sizes:
12"x8"
18"x12"
30"x20"
Canvas print 30"x20"
All images © Angus Bruce, Ullapool, Scotland and may not be reproduced in any form without permission