Bla Bheinn (Blaven)

Skye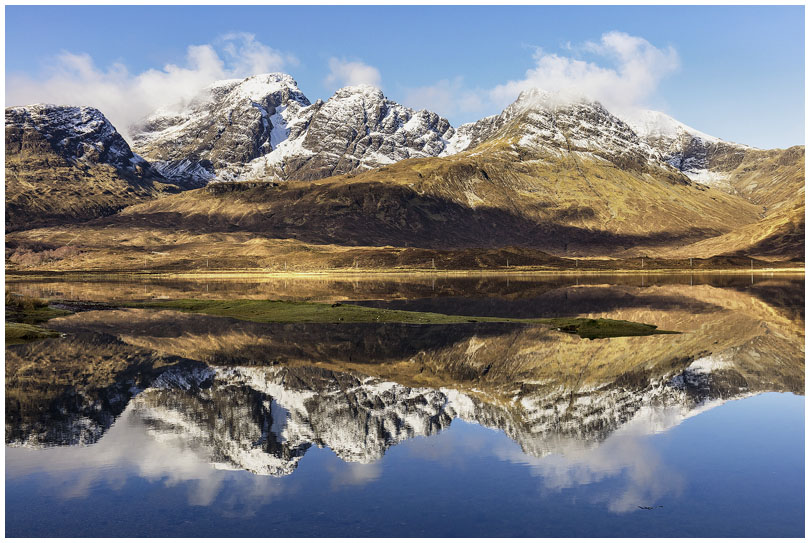 The intimidating ridge of Bla Bheinn, dusted in snow, reflected in the unusually still waters of Loch Slapin, near Torrin.
Date: 03 March 2017
Location : Torrin, Skye
Canon 5DS, Canon 16-35mm @ 35mm, f11 1/400s, ISO400
Image reference s025 © Angus Bruce, Ullapool.
AVAILABLE PRODUCTS (more info and price examples on Sales page):
A6 Photocard
Mounted print, hand titled and signed, within cellophane wrapper - size 9"x6" (mounted A4)
Unmounted print supplied in wide-bore roll tube - sizes:
12"x8" (30 x 20cm)
18"x12" (45 x 30cm)
30" x 20" (75 x 50cm)
... and other sizes in 3:2 format ratio
Other finishes available, including canvas, acrylic, aluminium, foamboard. Please enquire.
All images © Angus Bruce, Ullapool, Scotland and may not be reproduced in any form without permission