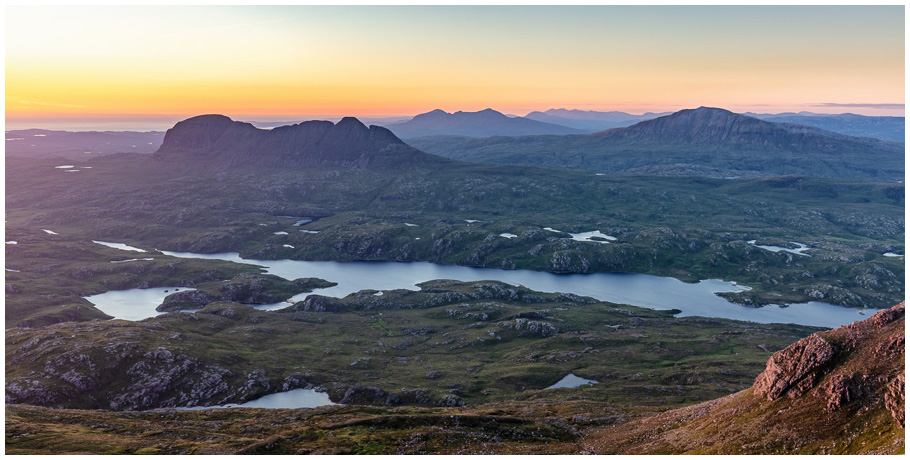 Sunset merges with dawn during midsummer in the northern Highlands of Scotland, and a golden glow remains on the northern horizon throughout the night. These images of the view north from Cul Mor were captured at sunset, than an hour before sunrise. From front to back, the mountains are - Suilven, Canisp, Quinag, Ben Stack, and Foinavon. Loch Veyatie fills the glen beneath.
Location : From Cul Mor, Inverpollaidh
Top : Date: 01 July 2021 2230
Canon 5DS, Canon 16-35mm lens @ 27mm 1/30s f11 ISO200.
Image reference p272
Below : Date: 02 July 2021 0330
Canon 5DS, Canon 16-35mm lens @ 25mm 1.0s f9 ISO200.
Image reference p265 © Angus Bruce, Ullapool.
AVAILABLE PRODUCTS
(more info and prices on Sales page):
Unmounted print supplied in wide-bore roll tube - most sizes in a 2:1 ratio, eg:
20"x10"
Other finishes available, including canvas, acrylic, aluminium, foamboard. Please enquire.