Sandwood sunset

Coast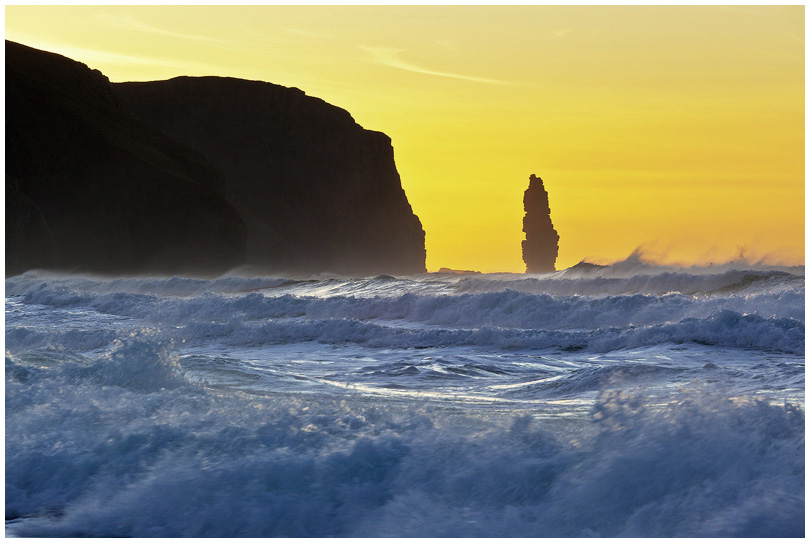 The autumn sun sets behind Am Buachaille on Britain's Most Beautiful Beach. Sandwood Bay has everything - a mile of white sand, bounded by dunes and an inland freshwater loch, sea cliffs to the north and south, and an iconic sea-stack. It's a 4.5 mile walk from the nearest road, but well worth it!
Date: 12 October 2011
Location : Sandwood, Sutherland
Above : Canon 5DII, Canon 70-200mm @154mm, f11 1/80s, ISO100. Image reference c230.
Below : Canon 5DII, Canon 70-200mm @149mm, f13 1/25s, ISO100. Image reference c231.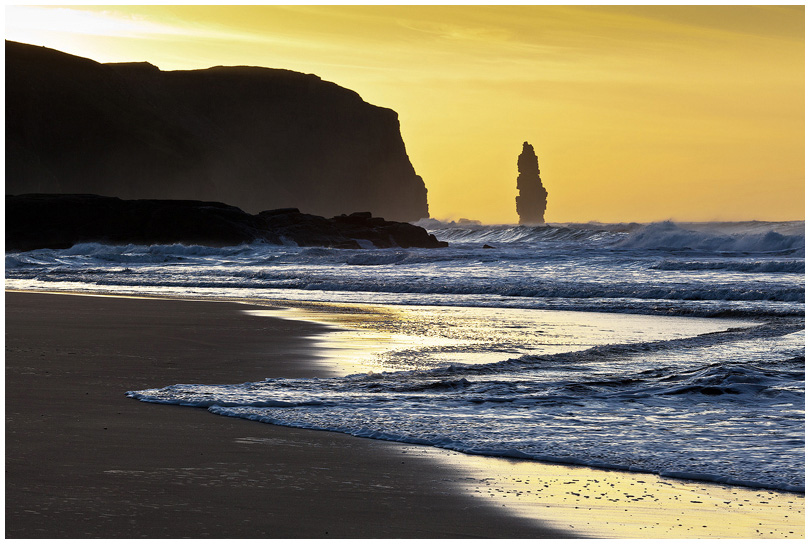 AVAILABLE PRODUCTS (more info and price examples on Sales page):
A6 Photocard
Mounted print, hand titled and signed, within cellophane wrapper - size 9"x6" (mounted A4)
Unmounted print supplied in wide-bore roll tube - sizes:
12"x8" (30 x 20cm)
18"x12" (45 x 30cm)
30" x 20" (75 x 50cm)
... and other sizes in 3:2 format ratio
Other finishes available, including canvas, acrylic, aluminium, foamboard. Please enquire.
All images © Angus Bruce, Ullapool, Scotland and may not be reproduced in any form without permission