Suilven sunset rainbow

Mountain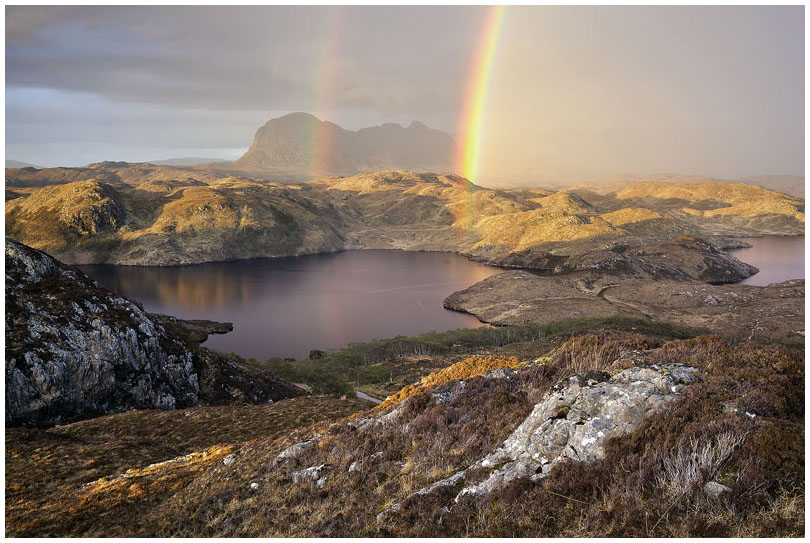 Low golden light, shortly before sunset, creates a double rainbow over Suilven as a shower passes through Assynt. Loch Buine Moire is in the foreground in this view from the hills above the Mad Road of Ross. Below, a little later, without the rainbow.

Date: 24 April 2014 2030
Location : Inverpollaidh / Assynt
Canon 5DII, Canon 40mm lens 0.80s f14 ISO 100
Image ref m302 (above), m303 (below) © Angus Bruce, Ullapool.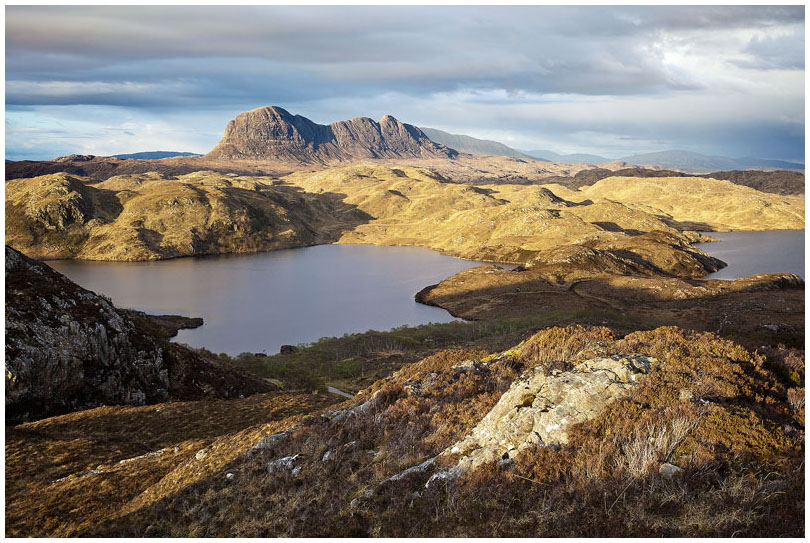 AVAILABLE PRODUCTS
(more info and prices on Sales page):
A6 Photocard
Mounted print, hand titled and signed, within cellophane wrapper - sizes:
7"x5" (mounted 9"x7") Note: slight image crop
9"x6" (mounted A4)
Unmounted print supplied in wide-bore roll tube - sizes:
12"x8"
18"x12"
30"x20"
Canvas print 30"x20"
All images © Angus Bruce, Ullapool, Scotland and may not be reproduced in any form without permission