First Light on Stac Pollaidh

Mountain

Winter version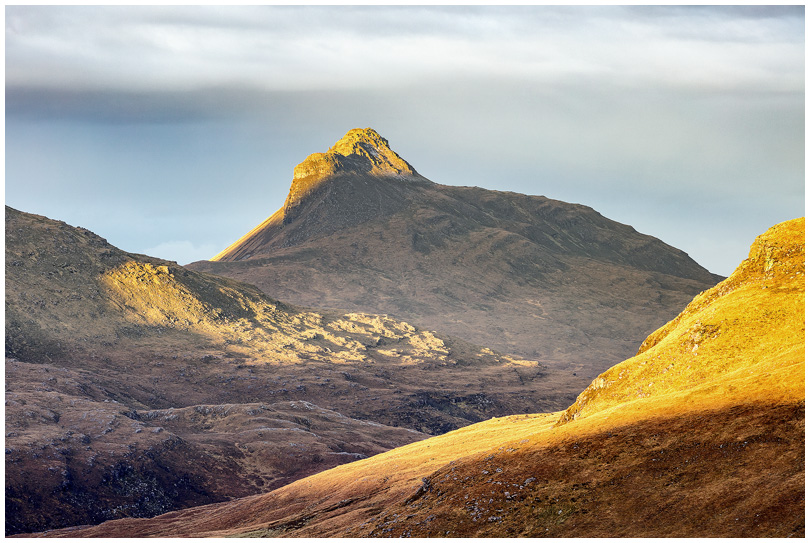 The first soft autumn sunlight of a new day breaks on the summit ridge of Stac Pollaidh, in this view from Knockan Crag.
Date: 31 October 2018
Canon 5DS, Canon 70-200mm @ 149mm, f11 1/10s, ISO100
Image reference m458 © Angus Bruce, Ullapool.
AVAILABLE PRODUCTS
(more info and prices on Sales page):
A6 Photocard
9"x6" (mounted A4) mounted print, hand titled and signed, within cellophane wrapper
Unmounted print supplied in wide-bore roll tube - sizes:
12"x8"
18"x12"
30"x20"
Canvas print 30"x20"
All images © Angus Bruce, Ullapool, Scotland and may not be reproduced in any form without permission