The Storr, Trotternish

Skye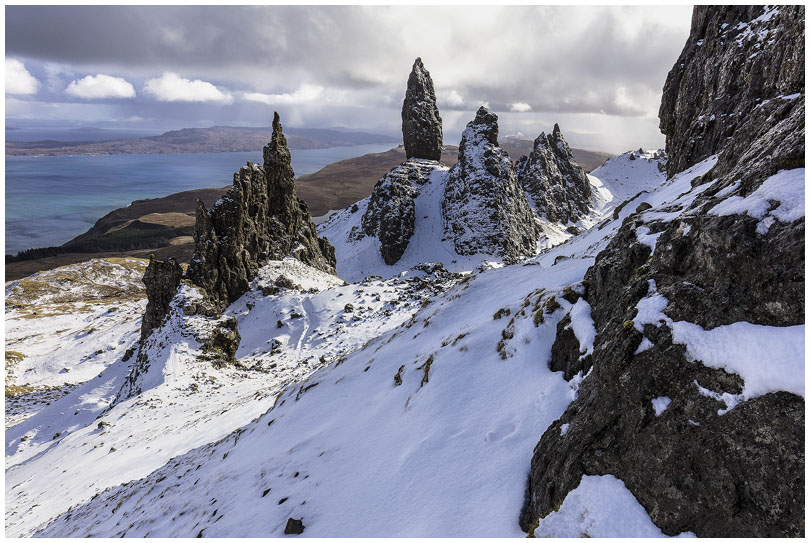 The Trotternish Peninsula on Skye has a number of dramatic geological features, none more so than The Storr. This has a number of weirdly shaped rock pinnacles (the largest of which is known as "The Old Man"), arranged in "The Sanctuary". All very Lord of the Rings!
Date: 02 March 2017
Location : Trotternish, Isle of Skye
Canon 5DS, Canon 16-35mm @ 23mm, f14 1/320s, ISO200
Image reference s001 © Angus Bruce, Ullapool.
AVAILABLE PRODUCTS (more info and price examples on Sales page):
A6 Photocard
Mounted print, hand titled and signed, within cellophane wrapper - size 9"x6" (mounted A4)
Unmounted print supplied in wide-bore roll tube - sizes:
12"x8" (30 x 20cm)
18"x12" (45 x 30cm)
30" x 20" (75 x 50cm)
... and other sizes in 3:2 format ratio
Other finishes available, including canvas, acrylic, aluminium, foamboard. Please enquire.
All images © Angus Bruce, Ullapool, Scotland and may not be reproduced in any form without permission