Suilven, from Cul Mor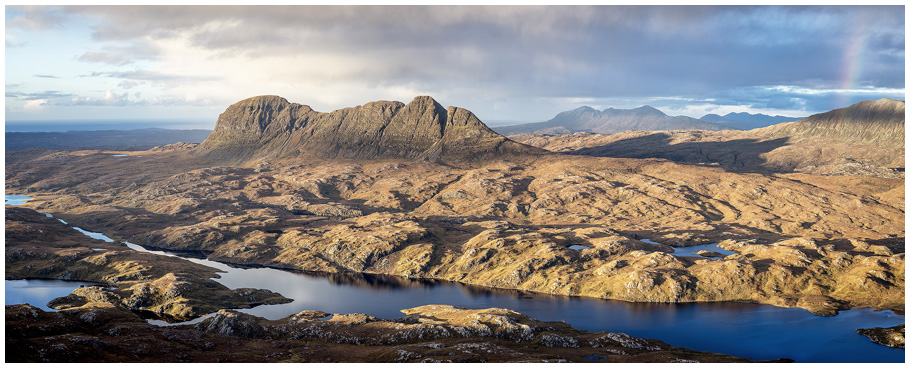 Suilven, from the northern slopes of Cul Mor. Canisp (touched by a rainbow) is on the far right, with Quinag between (and Foinavon in the far distance). Loch Veyatie lies beneath.
October on the hill can be totally idyllic. Typically changeable weather, soft light enhancing the natural colours of autumn, long shadows, and the sound of rutting stags roaring in the glen beneath.
Date: 14 October 2018
Canon 5DS, Canon 50mm, f11 1/10s, ISO100
Image reference p220 © Angus Bruce, Ullapool.
AVAILABLE PRODUCTS
(more info and price examples on Sales page):
Unmounted print supplied in wide-bore roll tube - most sizes in a 2:1 ratio, eg:
20"x10"
Other finishes available, including canvas, acrylic, aluminium, foamboard. Please enquire.
All images © Angus Bruce, Ullapool, Scotland and may not be reproduced in any form without permission