Old Dornie & Summer Isles

Panoramics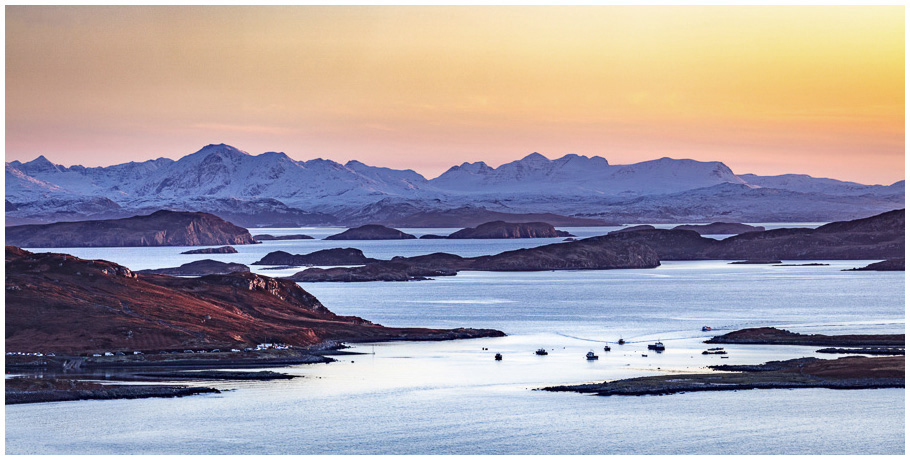 Fishing boats return to Old Dornie harbour and the end of a clear winter's day. The Summer Isles lie beyond, and the snow covered nountains of Torridon line the horizon.
Date: 31 January 2019
Canon 5DS, Canon 70-200mm @ 149mm, f11 1/25s, ISO100
Image reference p231 © Angus Bruce, Ullapool.
AVAILABLE PRODUCTS
(more info and price examples on Sales page):
Unmounted print supplied in wide-bore roll tube - most sizes in a 2:1 ratio, eg:
20"x10"
Other finishes available, including canvas, acrylic, aluminium, foamboard. Please enquire.
All images © Angus Bruce, Ullapool, Scotland and may not be reproduced in any form without permission