Dawn reflections in Loch Borralan

Panoramics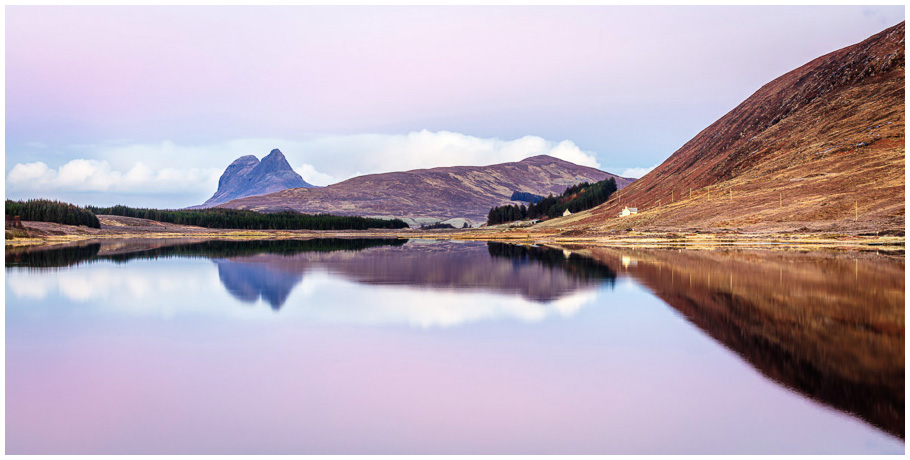 The gentle colours of dawn rise behind Suilven, reflected in the still waters of Loch Borralan.
Date: 08 November 2019
Canon 5DS, Canon 70-200mm @ 70mm, f11 0.6s, ISO100
Image reference p245 © Angus Bruce, Ullapool.
AVAILABLE PRODUCTS
(more info and price examples on Sales page):
Unmounted print supplied in wide-bore roll tube - most sizes in a 2:1 ratio, eg:
20"x10"
Other finishes available, including canvas, acrylic, aluminium, foamboard. Please enquire.
All images © Angus Bruce, Ullapool, Scotland and may not be reproduced in any form without permission