Dawn from Cul Mor

Panoramics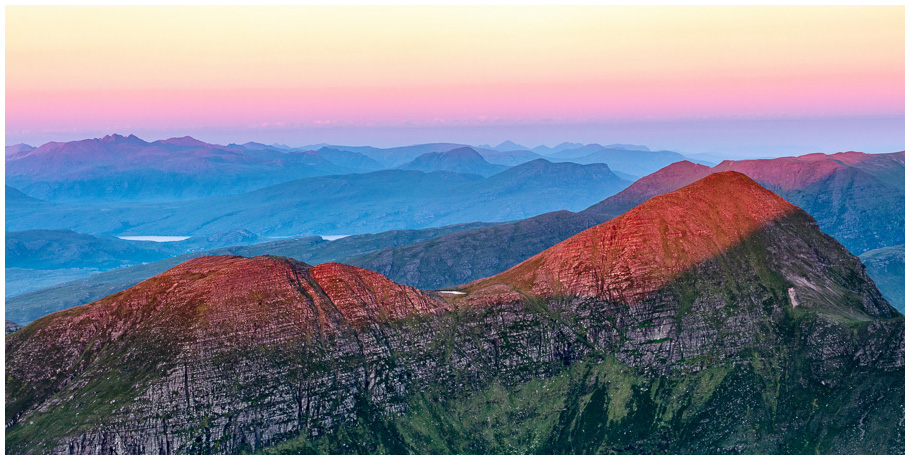 The first gentle light of dawn warms the mountain tops, in this view south from Creag nam Calman (the southern top of Cul Mor). Cul Beag is in the foreground, with An Teallach highlighted on the horizon, twenty miles distant.
Date: 02 July 2021 0445
Canon 5DS, Canon 70-200mm @ 70mm, f11 1/6s, ISO200
Image reference p270 © Angus Bruce, Ullapool.
AVAILABLE PRODUCTS
(more info and price examples on Sales page):
Unmounted print supplied in wide-bore roll tube - most sizes in a 2:1 ratio, eg:
20"x10"
Other finishes available, including canvas, acrylic, aluminium, foamboard. Please enquire.
All images © Angus Bruce, Ullapool, Scotland and may not be reproduced in any form without permission