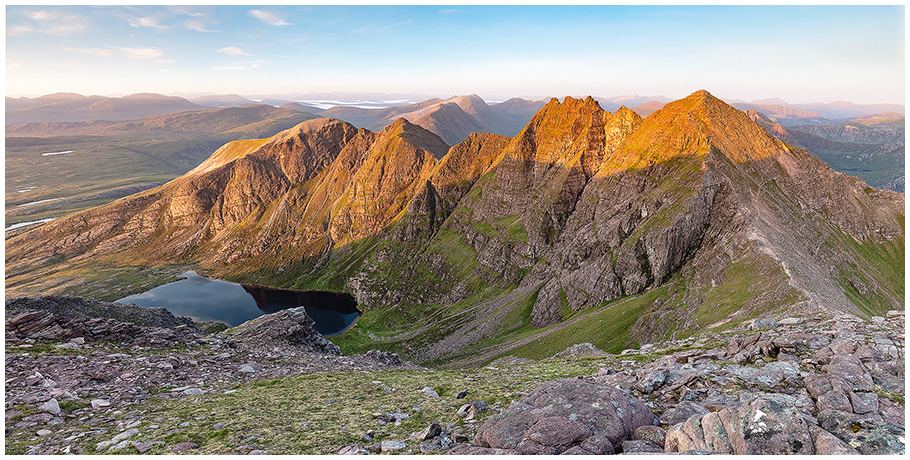 Warm golden sunlight soon after dawn illuminates Sgurr Fiona and the Corrag Bhuidhe pinnacles, in this view close to the summit of Bidean a Ghlas Thuill, the second An Teallach Munro peak.
Date: 23 July 2021 @ 0530
Location : An Teallach, Wester Ross
Canon 5DS, Canon 16-35mm lens @ 18mm, f7.1 (focus stack) 1/30s, ISO400
Image reference p277 © Angus Bruce, Ullapool.
AVAILABLE PRODUCTS
(more info and prices on Sales page):
Unmounted print supplied in wide-bore roll tube - most sizes in a 2:1 ratio, eg:
20"x10"
Other finishes available, including canvas, acrylic, aluminium, foamboard. Please enquire.