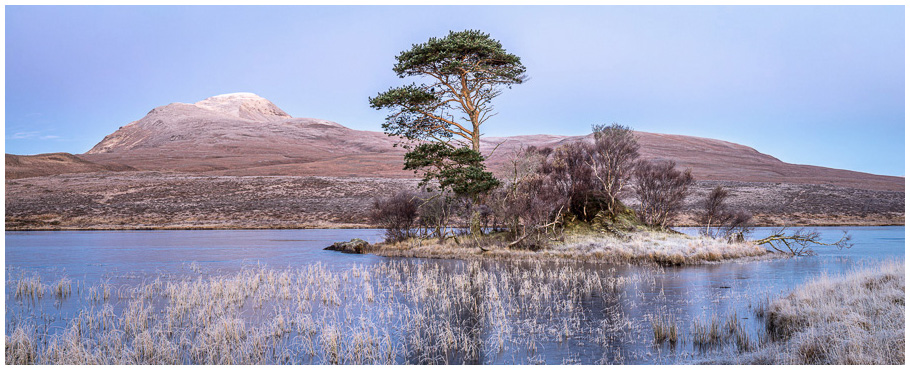 A solitary ancient Caledonian Pine tree on a small island in a frozen Loch Awe, as dawn colours begin to rise on Canisp beyond.
Date: 13 November 2019
Canon 5DS, Canon 50mm lens, f11 2.5s, ISO100
Image reference p244 © Angus Bruce, Ullapool.
AVAILABLE PRODUCTS
(more info and prices on Sales page):
Unmounted print supplied in wide-bore roll tube, and other finishes (eg canvas, acrylic, metal prints) - any size in the 2.5:1 ratio (eg 25" x 10", 50" x 20" etc) : please enquire for pricing.