Stac Lee & Stac an Armin

St Kilda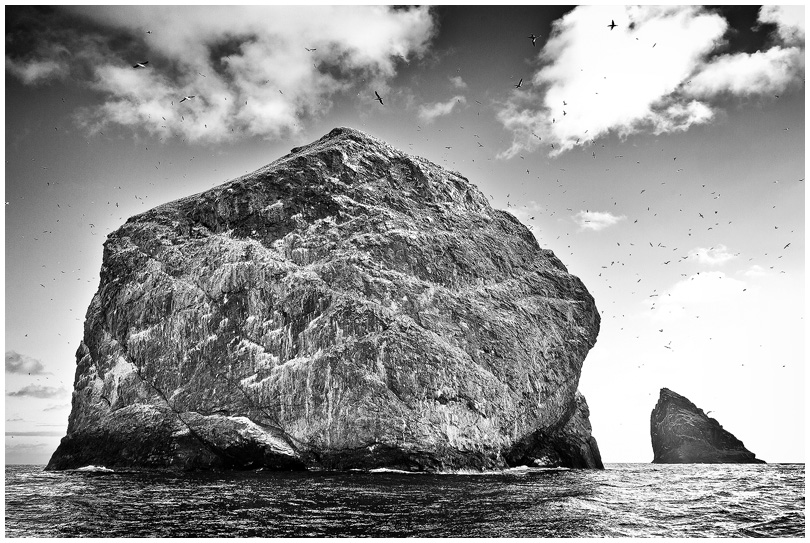 Stac Lee (left) is 172 metres (564 ft) high, and Stac an Armin is 196m (643 ft). St Kilda has the world's largest colony of Northern Gannet, with an estimated 60,000 breeding pairs on the Stacs and Boreray. An estimated six thousand pairs nest on Stac Lee, their droppings turning the island white. A small bothy on Stac Lee was formerly used by St Kildan fowlers, who would land here by lassoing an iron peg, and then jumping when the swell rose up!
Date: 08 August 2013
Location : Atlantic ocean, aboard The Wylde Swan
Canon EOS 5D MkII, Tamron 24-70mm @ 33mm 1/250s f8 ISO 400
Image reference : StK02 © Angus Bruce, Ullapool
AVAILABLE PRODUCTS (more info and price examples on Sales page):
A6 Photocard
Mounted print, hand titled and signed, within cellophane wrapper - size 9"x6" (mounted A4)
Unmounted print supplied in wide-bore roll tube - sizes:
12"x8" (30 x 20cm)
18"x12" (45 x 30cm)
30" x 20" (75 x 50cm)
... and other sizes in 3:2 format ratio
Other finishes available, including canvas, acrylic, aluminium, foamboard. Please enquire.
All images © Angus Bruce, Ullapool, Scotland and may not be reproduced in any form without permission