Hirta : Village Bay

St Kilda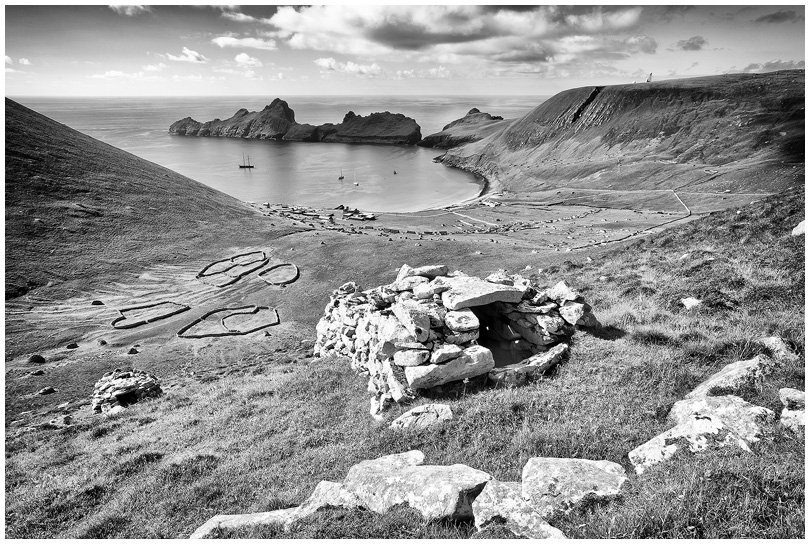 A dry-stone "cleit" (for the storage of seabirds, eggs, turfs for burning etc) high on the slopes of Conachair, overlooking Village Bay on Hirta. The houses of the village are in an arc facing the bay, and the barely-detached island of Dun is beyond.
Date: 07 August 2013
Location : Hirta, St. Kilda
Canon EOS 5D MkII, Voigtlander 20mm lens, 1/20s f16 ISO 50
Image reference : StK06 © Angus Bruce, Ullapool
AVAILABLE PRODUCTS (more info and price examples on Sales page):
A6 Photocard
Mounted print, hand titled and signed, within cellophane wrapper - size 9"x6" (mounted A4)
Unmounted print supplied in wide-bore roll tube - sizes:
12"x8" (30 x 20cm)
18"x12" (45 x 30cm)
30" x 20" (75 x 50cm)
... and other sizes in 3:2 format ratio
Other finishes available, including canvas, acrylic, aluminium, foamboard. Please enquire.
All images © Angus Bruce, Ullapool, Scotland and may not be reproduced in any form without permission